Post by Deleted on Apr 2, 2016 17:14:34 GMT -6
[attr="class","plbase"]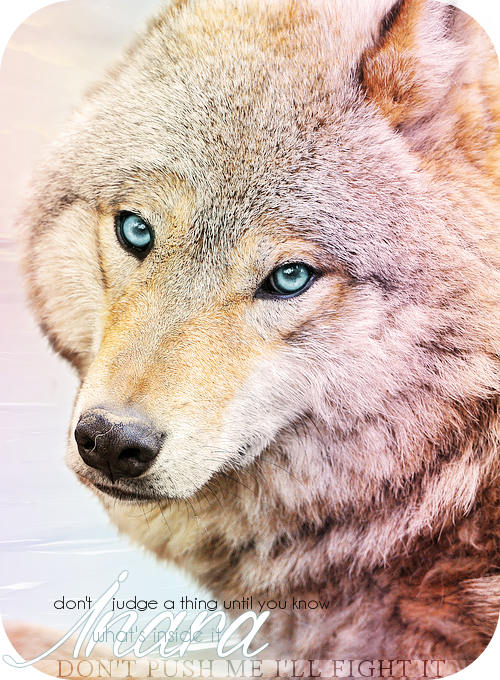 [attr="class","pltxt"]
Ina'mos. It seemed Inara was never anywhere else these days. For some reason her feet kept taking her back to this island. She had to admit it had a charm all of its own, however. The open expanse devoid of much life could at times feel desolate and forsaken, but when her mood was not as heavy, she found she loved the view of the ocean, the shore of Anikira, and even the patterns of rocks that littered the ground, a reminder of the island's beginnings.

And yet, despite the fact that she could hardly remember a time she had not been on Ina'mos lately, she found herself missing it when she wasn't. Not only for its beauty, but she had had many interactions here that had not been horrible. Inara frequently kept to herself, her insecurity keeping her from befriending others. But there was a part of her that sought interaction, even if she felt like she had to be something else in every interaction she had. She somehow kept forgetting how draining it usually was, forced to pretend she didn't want or need anyone, and yet oddly enough enjoying her disharmonious encounters. Perhaps that was why she was here again. Looking for another Kairos wolf to pretend to dislike. It was a tiresome game.

The small fae also noticed it had been far too long since she had done something reckless, and she was beginning to go stir-crazy. Everything had felt too normal. She wanted a little more adventure in her life. Ina'mos seemed like as safe a place as any to look for some adventure. Not sure yet what she wanted to do or where she wanted to go, the she-wolf sat down and glanced around, keeping an open mind, waiting for whatever thoughts might come her way.

---


Words: 305
Muse: good
Tags:
Note: So.. this is crappy. I hate starting threads... >.<

[newclass=.pltxt]position: relative; z-index: 200; opacity: 0; transition: all 1.5s ease; -webkit-transition: all 1.5s ease; -moz-transition: all 1.5s ease;[/newclass][newclass=.plbase:hover .pltxt]opacity: .7;[/newclass][newclass=.pltxt::-webkit-scrollbar]width: 8px;[/newclass][newclass=.pltxt::-webkit-scrollbar-thumb]background: #0c6a7b;[/newclass]