Post by Olympus on Jan 8, 2017 17:04:28 GMT -6
F O R A Z - P A C K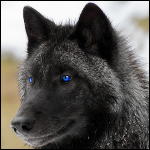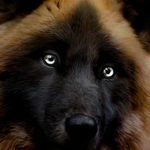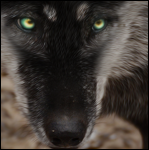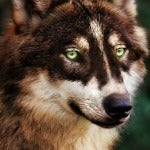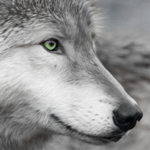 D E S C R I P T I O N
Based loosely on the Swiss Army, Foraz is a pack where peace is incredibly important. Strength and respect are both valued highly in this military-based group of wolves, and these are both often used in order to keep peace among one another and others. Though Foraz is a force to be reckoned with, it is rare that they will enter into wars and alliances, as they prefer to remain neutral and keep peace instead of cause destruction and spread war. Every wolf within the pack is expected to participate in some form of military service, though there can be exceptions from time to time. Those wolves that choose not to participate, however, are suspect to lower ranks and are often given the more tedious and difficult work to make up for their lack of military cooperation. When the pack is at peace, their Corps are always training, preparing for any altercation that may happen, as well as offering a stable and secure foundation for peace when it is needed.

Fawn and Olympus founded Foraz on the back of friendship and family, with a strong sense of duty and a need to protect those they love. These ideals are very important to the pack and though laws and commands are enforced with an iron fist, it is not uncommon to find affection and love within their ranks. Where uncertainty and chaos roam free throughout a dangerous world, Foraz stands as a pillar of confidence and protection for those that seek peace and wish to make the world a more secure and safe place. Where they are peaceful, they can also be fierce. These wolves are not to be messed with, and will stop at nothing to keep their military strong and sovereign. From time to time the Military Security may be contracted out as "guards" to assist other packs when necessary inside or outside of alliances, though the pack remains unbiased and neutral towards other packs as a whole. Overall, Foraz is a sanctuary of peace and prosperity in a world full of uncertainty and darkness.

**Note: Each member will receive a small banner for their signature that coincides with their rank. Please message Tril/Olympus for your rank banner!!**
H I S T O R Y
The history of Foraz may not yet go far back in time but it is still riddled with several important events that has effected it's formation. Two of its founders have known each other since they were very young, growing up in the same shadow of Kairos, both chaffing under its rule as they grew into adulthood. At first they desired to honor their birthplace by standing out in battle or cunning but it seemed it was their fates to constantly fall through the cracks.

Olympus had managed to secure himself a high rank, but it was nothing like what he believed it to be. Fawn struggled to even make her name known among her own family. The only true exception for the dappled girl was her dearest brother, Hyperion. He always managed to make her feel special and loved when it seemed the rest of their rather sizable family just forgot she even existed. Still they stayed, finding solace with each other and riding out the treacherous destiny that seemed to be their only option. Until one day they met Miska, a kind hearted healer that tended to Olympus' wounds after a rather nasty fight with a Moa which Fawn had tried to steal from. That day would shatter everything those wolves thought they knew.

They all woke up on a strange island with no knowledge of how they had gotten there. Yet, in all the confusion, something seemed to finally fall into focus. As Olympus and Fawn ventured out together to find Miska, they also came upon Balthazar and Cimeries. These were also children of Kairos who seemed to have been forgotten by the hoards of warriors and giants of their common ancestry. It's when then that Olympus uncovered what their purpose in life truly was: Break off from the restrictive ties of Kairos and make a new pack together. A pack where they were free to exhibit what their talents truly were in an honorable and open manner instead of falling through the cracks of their massive birth pack.

This is when Foraz was born.

In a time of uncertainty, when many felt lost and hopeless these small band of wolves tied themselves together to survive as a whole, survive as a family, and survive as a pack.




P A C K & R U L E S


1. Respect and Obedience are a must. Orders must be followed out without question in all Military and Civilian tiers.
2. Wolves must seek out either the Commander or Chancellor for acceptance.
3. Members must seek permission for litters and pairings from the Chancellor and Commander.
4. Army Wives are to be respected to the same level as their military partner's rank.

These rules are subject to change without notice at any time.





B A S I C S
Members: 6
Lands: None
Alliances: None
Founding Member(s): Olympus, Fawn, Miska, Balthazar, Cimeries, Emil

Commander:

Olympus


Chancellor:
Captain:
Lieutenant:
Master Sergeant:

Sergeant:

Balthazar


Covert:

Tethys


Corporal: @octavia
Private:
Recruit:

Cimeries

,

Firefly



Physician:
Nurse:

Wren


Chaplain:
Orderly:
ER:

Army Wife:
Veteran:
Provider:

Nyx


Cadet:
Youth: @radar,

Shenandoah


Inferior:
Prisoners:


A R M E D - C O R P S
Commander: The highest ranking wolf in the pack. The Commander has the final say in everything and decides on laws, punishments, and other important business for the entire pack. He is to be obeyed and respected without question. This rank is not only highest in the military, but also among the civilian ranks as well.

Chancellor: The second highest rank within the pack. This is often the Commander's mate, though it does not necessarily have to be. This wolf makes decisions and upholds the laws in the absence of the commander, as well as alongside of the commander during peacetime. This is an honored and respected position and severe punishment and even death are well within his/her reach for those that fail to uphold the proper pack hierarchy.

Captain: These are the highest ranking wolves below the Commander and Chancellor and oversee the majority of the militarized function of the pack during wartime. These are often seasoned and experienced warriors. Captains will be assigned to command of different groups of wolves for multiple functions throughout the pack and during wartime. Away from the Commander and Chancellor, their word is law and their decisions must be obeyed and respected.

Lieutenant: Carries out and enforces the Captain's orders within group. These wolves are often in charge of 3-4 wolves within their band and must ensure proper training of those beneath them and are the tactical leaders that carry out commands from the band's Captain.

Master Sergeant: Head of the military police. All laws and rules broken as well as problems within bands and military ranks will be handled by the Master Sergeant before they are taken to the Chancellor and Commander.
M I L I T A R Y - S E C U R I T Y - C O R P S
Sergeant: Military police. These are overseen by the Master Sergeant and are the wolves that carry out punishment deemed necessary by the Master Sergeant, Commander, and Chancellor. These wolves will also oversee the confinement, care, and possible torture of prisoners (from within and outside of the pack).

Covert: This is a small group of wolves within the pack that are often outside of the pack borders who carry out rescue missions as well as secret and highly classified missions for the Commander and Chancellor. They must show respect to officers, but they report directly to the Commander and Chancellor.

Corporal: This is the general warrior rank. These wolves will be sectioned off into different bands under specific Captains and Lieutenants. The Corporals make up the majority of the strength of the pack and are often the first into battle alongside their Captains and Lieutenants.

Private: These wolves are the speed and the eyes of the military. They are often sent out as scouts or spies and are capable of stealth and speed in order to complete their missions. Though they will be placed in bands and overseen by Captains and Lieutenants, they will frequently work alone or in small groups or pairs.

Recruit: These wolves are training to become Corporals or Privates. They are often young, inexperienced wolves or wolves that have been put through the MP system and are attempting to regain honorable position within the pack.
M E D I C A L - C O R P S
Physician: This is the highest ranking wolf within the Medical Corps tier. These wolves are often experienced and seasoned healers and are in charge of most of the care and healing of injured and sick wolves in the pack. They are the ones that oversee the Nurses, Chaplain, Orderlies, and ER ranks and ensure the safety and health of the pack as a whole. Though not the highest ranking position, these wolves are to be honored and respected, for they are often the final stop between life and death for many.

Nurse: This rank makes up the majority of the pack's healers. Although not as experienced as the Physician, the Nurse rank is respected as they are the ones that often do the grunt work and the majority of the tedious healing. They gather herbs and prepare things for the Physician as well as assist them when needed, but they are also capable of doing minor healing on their own or in groups if the need arises. The Nurses answer directly to the Physician.

Chaplain: This wolf is often an older, more experienced wolf within the pack. It is their job to ensure every member of the pack has someone to turn to if they need counselling or encouragement. This rank requires an immense amount of patience, as the military lifestyle is often taxing both physically and mentally. This can be a religious wolf, though this rank does not necessarily have to be based on relgion and can be more of a counselor or therapist role.

Orderly: These wolves are the muscle behind the Medical Corps. It is often their job to transport patients and sometimes restrain them for the nurses and Physician. They are often large and powerful, but not necessarily inclined to participate in active military functions outside of the Medical Corps.

ER: These wolves are the first responder nurses on the field of battle during wartime. They are the ones that patch up wolves and ensure they remain alive until they can be taken to the Physician and Nurses for further care. This is often a brutal and dangerous job, so many wolves within the Medical Corps do not prefer it.
C I V I L I A N S
Army Wife: Although every wolf within the pack is encouraged to find a rank that fits them the best, from time to time a Military wolf will take a mate (or a few - harems are not necessarily encouraged, but they are not prohibited) that does not wish to participate in the military lifestyle of the pack. These wolves are still required to aid the pack when necessary, though they have no specific jobs or duties other than what their Military mate deems necessary for them. These are, however, untouchable to all other wolves within the pack with the exception of the Officers in rare cases. (this means that they are protected from advances from other males/females and offenders will be punished if caught/accused).

Veteran: These are wolves that have spent the majority of their lives fighting with and serving the military of Foraz. They are honored and respected and often maintain the respect of their former rank even into retirement. They are cared for by the entire pack and are often sought out for advice and guidance by even the highest ranking wolves of the pack.

Provider: These are the pack's hunters and gatherers. It is not only their job to bring food and other supplies to the military, but also to hunt and care for the civilians. This is an important and heavy task, and it is often one of the most populated ranks to ensure that the entire pack is well fed and strong.

Cadet: Young wolves that wish to join the military in their future are ranked as Cadets. Though they occasionally participate in drills with the military wolves, they are inexperienced and very young and are never allowed to enter the field of battle during wartime and often remain home with the civilians if the military is called out to service.

Youth: These are the pups within the pack from birth to six months of age. Though they may wish to follow a specific path through the pack's hierarchy, they are taugh multiple skills and trained in as many areas as possible before they reach half a year of age.

Inferior: This is the lowest ranking wolf in the pack and this rank is often reserved for those that have shamed themselves of their family or have been dishonorably discharged from the military.

Prisoners: These are wolves that have either been captured in battle, or have been imprisoned for breaking the law of the pack. They are overseen by the Military Police and are often treated poorly and with no respect. This is the lowest ranking position other than Inferior, though both ranks tend to be seen in the same light throughout the pack.