Post by Parallel on Jun 16, 2017 10:39:19 GMT -6
This is a pack I had plans for last year before I left. I'll be bringing Xol back & Evie has told me that she'd consider bringing Cihua back. This will mostly be the same as the
old thread
but I'll update some things so that they reflect current Ani, as well as most of the old members being gone now that a year has passed. I've already bought it and just need interest from people! If you'd be willing to or considering sending your wolf (or Fennec fox... lol) here, PM
Parallel
or message me on Telegram @ EmeraldDS!
Another thing to note is that Mictlan is
not
inherently evil. Sure, their founder isn't the most pleasant wolf to be around, but the only reason for their apparent darkness is the morbid subject of their worshipped deity. Good wolves are entirely welcome here (as are evil wolves too; they'd probably fit in better due to the openness about death, but again, no requirement for evilness).
Something else to note before we get started is that all of the following is
IC only
. That means that Mictlan could go the way that Kairos did (i.e. becoming more accepting towards female warriors etc.) & that this is definitely up to change as time passes. This is simply how Xol envisions it and I am definitely up to OOC suggestions as to how this could change IC.
---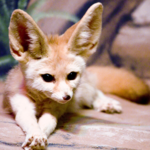 Etymology
#ff6c04 |
[MIH-t(uh)lah]
|
Mictlan was the underworld of Aztec mythology. Most people who died went to Mictlan, although other possibilities existed.
-Wikipedia
TL;DR
Mictlan is a pack worshipping the God of Death, Miquiztli. Xolotl is believed to be the prophet of this god and that he carries His blood as well, meaning that any of his direct descendants are revered in the pack, seen as higher beings than those with no relations to him although they are, of course, respected. Each of Mictlan's members are believed to be reincarnations of wolves who have died honourably (you don't have to think of your wolf's past life—just keep this in mind as a major belief of theirs). Murder is fine with them with one exception—murder of a pack member by a pack member is scorned upon. The Tlayacatia (leader of Mictlan) is a direct descendant of Miquiztli which means that they either are Xolotl or from the line of his eldest sons; he is to breed with the Nantli, his mate, every year until he dies. Their ultimate goal in life is to both live and die honourably, earning the right to be reincarnated by Miquiztli and sent to join Mictlan's mighty ranks yet again.
D E S C R I P T I O N
An unlikely banding together of wolves both good and evil, sane and insane, large and small, male and female, Mictlan is held together by one thing that keeps them strong as a cohesive unit; they all believe in and worship Miquiztli, the God of Death, almighty and powerful in His reign. This common religion binds the members of Mictlan together, regardless of anything else. Their faith can be seen as dark and morbid, yet despite the deity's twisted subject, He is not necessarily evil. Whilst Mictlan does have some of the more sinister citizens of Anikira, it is not to say that evil defines them. To outsiders, perhaps, but to the members, they are all noble, loyal beings in their eyes, doing the right thing and serving the greatest cause to serve.

Xolotl, prophet of the timeless, formless God of Death, is believed to carry the blood of gods. In his eyes, Titan and Emerald, his parents, are metaphorical symbolisms, perhaps delusions of his mind. He only has one true parent, one parent far higher than his mortal, although great, 'parents'. Miquiztli is his true father and any descendant of his is to be revered and to be treated like the embodiment of God, for they carry the blood of Miquiztli, and in the case of Xolotl, purely Miquiztli's blood. Every firstborn son of a firstborn son is blessed with the size, brain, brawl, and might of the deity reigning almighty over Mictlan. They are the only wolves considered competent to hold the high position of Tlayacatia, being also blessed with the ability to be contacted directly by their progenitor, Miquiztli.

Death to Them
In Mictlan, Death is not just the ending of Life. It is a complex process, serving as both a reward and punishment. Every one of the religious pack's members have died most honourably, earning the seldom given respect of the celestial Miquiztli. He grants each honourable dead wolf reincarnation, sent to Mictlan to join their elite ranks, to become one of the greatest pack to walk Anikira's shores' members. Along with their equals, these reincarnations make up Death in Life, the dark shadow among dazzling light.

Murder, to them, is not a crime. The murderer is made more powerful, a higher being, immortalised through Death and the murdered has been given a brave way to die—fighting for their life. There is only honour and pride to be seen in murder, murderers both welcomed and respected within Mictlan's unique moral code. [see below for exception]

Eye Colours
Wolves with more than one eye colour are more powerful and strong—for every eye colour is one wolf and the wolf with multiple eye colours is the combined ability of multiple noble, deserving, strong wolves from past lives.

Ehecatl
The Ehecatl is a force to be reckoned with. Composed of the most deadly wolves to walk Anikira, its members are trained to kill over anything else, the jugular being the first thing to aim for in battle in their eyes. They are lead by the Lead Oquichtin, named by the Tlayacatia himself. In Xolotl's eyes, they are the most important component of Mictlan's powerful ranks.

Amma
Amma is a title of honour—it is used in referral to retired wolves usually, although members of the Ometeotl are occasionally referred to with Amma as well. It is a way of showing respect to wolves in everyday life and is not required but considered polite—think of it as saying please and thank you to others as an equivalent comparison.

Youths often pick a specific retired wolf (Ohzolli or Oxomo) as their Amma. That Amma is the wolf that they aspire to live like and they will often approach their Amma for advice. Eztlis and Pilpils sometimes choose wolves that are not retired—they oft choose one of their parents, the Tlayacatia or the Nantli. Sometimes the royal children choose the Ohontetl as well.

Honourable Deaths
In battle fighting for Miquiztli
Defending followers of Miquiztli
If not betrayal to Miquiztli, fighting for one's life
Giving birth to pups with honourable parents (honourable deemed by whether they are a non-Cuauhcalco and non-apprentice member of Mictlan or not)
Birth complications (applies to both pups and mother)
Suicide (considered honourable since it is 'walking willingly and without fear into Death's open arms')

Punishable Offences (punishable by death - punishable by imprisonment)
Treason/betrayal to Miquiztli
Severe rebellion against superiors (pups against adults/non-royal against royal/lesser any-ranked wolf against higher Ometeotl wolf)
Taking an Ichpochtli's virginity
Taking a female direct descendant of Xolotl's virginity without Tlayacatia's explicit permission
Oxomos taking mates
Tlayacatia (would be punished by Miquiztli-loyal pack members) or Nantli mating with anyone but each other
Murder of pack members by pack members (does not apply to Cuauhcalcos; also the only exception to murder being okay)
H I S T O R Y
A product of rape and chaos, Jasper was born in Waryck Jungle, Kal'dyne, on an afternoon far brighter than what suited such a morbid being. Jasper's litter consisted of three whelps, each immensely different and unique to their own rights—a monolithic necromaniac, an alexithymic middle child, and a feisty, manipulative bitch for a runt. They were a dysfunctional trio, and for their differences, not much of their time was spent together. This tale focuses on the eldest child, the dark and brooding Jasper.

The two younger siblings, Silver and Mint, were sisters who were outwardly adamant of their disdain towards their natal pack, Valyn. The two disapproved of not only the misandrist ways of the matriarchal group, but of particularly their mother for her apparent weakness. Ironic it was, though, that the only male of the litter held nothing against the hatred held towards males within the pack, although he did not seem to support it either. He neither seemed to love nor hate his mother, although he spent very little time with either so it would have been hard to ascertain his opinion on them.

Most of his time as a youth was spent not playfully scuffling with others of his own age, not doing anything seen as appropriate for such a wolf. Instead of that, the behemoth spent his puphood experimenting. In particular, experimenting on prey. He attained a certain pleasure from killing, from watching the process of death seize others. It fascinated him and he became obsessed with it, dissecting the bodies of the deceased before he consumed them in order to find out more about their anatomy, about how the body worked and functioned and kept one alive. He would observe things with a meticulous detail, noticing things that others would not. Jasper, although physically in the presence of his family, would not participate in conversation or anything to prove that he was paying attention. His mind always wandered, bored of how simple and insipid life to others was. He preferred to perform his tests on the corpses that he collected, the bodies that fascinated him to such an extent.

When his siblings left the pack, Jasper finally separated himself from his mother, although not before she could finally, in a fearful whisper, reveal the dark secrets of his conception. Learning such a thing made him respect his mother a lot more for being the unplanned vessel of him, for bearing his body for however long she had. However, despite this respect, he desired solitude, separation from the clingy and sentimental bitch that he had for a mother.

It was only when the scent of beastly creatures filled Kal'dyne that Jasper had the sense to leave, seeking out this tyrannical sire who had raped the Arctic fae who was the brute's mother with such admirable strength. Such ferocity and nerve was most certainly to be respected and sought after, and for this, the eldest wolf in the litter left Valyn, but not before changing his name to something less petty than Jasper. He assumed the name Xolotl, a mighty moniker taken from one of his mother's rambling tales—perhaps listening to the sorry stories did have benefits.

He spent time as a loner, wandering aimlessly. It was like this that he had made his first wolven kill, taking down an unsuspecting stranger out of curiosity of how a wolf's death would differ from the lives of those born to be eaten. He experimented on the inconnu's carcass until it rotted, but after that, Xolotl knew that he had to pursue his father and find out at least his name. He sought out Kairos at the border of Acerbus.

There, Xolotl met the bear-like wolf given the name Typhon. He had been expecting Goliath, the infamous Emperor of Kairos that the entire continent of Anikira knew of, but Typhon was just as powerful if he had obtained the title, Xolotl told himself. It was there that he met a strange, tiny creature by the name of Aisling—a fennec fox. He was fascinated by her petite frame and out-of-proportion body parts, using the female as a lab rat of sorts to unleash his curiosity on.

A few days later, Xolotl stumbled across Tarak, a male who had intruded upon Acerbus, lands rightfully Kairos'. Accompanied by Typhon, Xolotl defended his pack with pride and dignity although he did not escape unscathed; injured from a blow from Tarak, Xolotl required medical attention. He did not like to show weakness so did not seek out treatment, but he got treatment anyway.

When a large female by the name of Cihua stumbled across Xolotl, she attended to the larger brute's wounds and, piquing the male's curiosity, said a prayer to Miquiztli. Asking Cihua about the prayer, Xolotl discovered who Miquiztli was and of His greatness. Eventually, he began to believe in Him, spiralling the necromaniac further into insanity as he became delusional about his lineage and place in the world. He became, to himself, the Prophet of Death, prophet of the God of Death.

[more to be added since nine months passed]

In the Future
Xol and Tar will meet again and start to heal their relationship
Aisling will be deemed a prophetess by a prophetic dream sent to Xol
Xol will find Zac killing effortlessly and efficiently, earning Xol's respect
Xol will discover who his father is [depends on what Ty says in reply to Xol's joining pitch]
B A S I C S
Members: @xolotl, @cihua
Lands: The Occasus
Alliances: -
Founding Member(s): Xolotl, Tarak, Cihua, Zacatzontli, Aisling, Bacia, Sita, Satiran
OMETEOTL - leadership tier
Tlayacatia:
@xolotl
Nantli:
@cihua
Ohontetl:
@tarak
Ipiltzin:
-
EHECATL - army tier
Lead Oquichtin:
Open
Oquichtin:
Open, but must be earnt IC post-founding
Tlaxapochtli:
Open
Tlapiaya:
Open
Tlamicti:
Open
Tlapialoya:
Open
Itencualac:
Open
Tonana:
Open to females
Oquichti:
Open
Oquichtia:
Open after founding (all founding members immediately get a non-apprentice rank)
TETLANAQUINI - pack provider tier
Quilitl:
Open
Toctli:
Open after founding (all founding members immediately get a non-apprentice rank)
Tlatlama:
-
Anqui:
Open
Tlamaznequi:
Open after founding (all founding members immediately get a non-apprentice rank)
Quiyahuac:
Open
INCONEUH - apprentice tier, no breeding rights
Acachto:
Open after founding (all founding members immediately get a non-apprentice rank)
Pilpil:
-
Conetzin:
-
TEIMACACIZ - respected tier, minimal work required from them
Ohzolli:
Open six months after founding
Ichpochtli:
Open to females
Oxomo:
-
Eztli:
-
Totelpoch:
-
AHUIATETEO - omega/prisoner tier
Cuauhcalco:
-