Post by Blake on Jan 5, 2018 16:52:10 GMT -6
[attr="class","plbase"]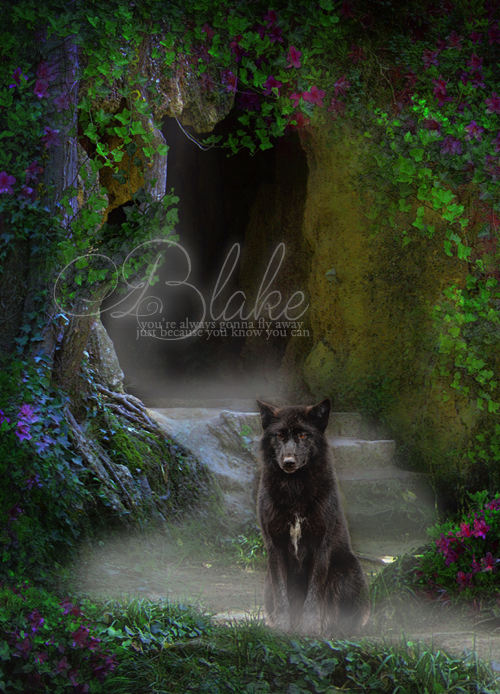 [attr="class","pltxt"]Lorem
dolor
,
consectetur
.
Most young wolves would be leaving Vor'asa and swimming to Ina'mos to complete their Agoge. But not Blake. She would have preferred to seek out her father, Sabaoth to crack her egg for her, but when she moved through Ale'ina before entering Ser'eri, she had realized he was far too busy to be bothered with her minor achievement. Perhaps she could find another. That was when she remembered Behemoth. He had agreed to help her, and perhaps he could work with her more now that she had successfully brought her egg back. But would he still be interested? The large female would have frowned if she had not been carrying the enormous Moa egg, and finally she did end up stopping within the Angitu Desert to set it down carefully and sit to take a short break. She had seen him here last, had she not? Perhaps she could wait where she was and call for him instead?
It took her several minutes to decide, but as the sun beat down on her dark coat, she began to pant softly and sighed loudly in frustration. Eventually she lifted her nose and howled to the sky, calling to Behemoth specifically and silently praying that he would answer. Would the gods of her uncle and her father pour their blessings down on her? Or would she be cursed and marked for the rest of her life? Had they not already tortured her enough, though? She shivered nervously at the thought, certain that there was plenty more that the gods could rain down on her in the way of bad luck. But she had to hope for better, otherwise what was the point in it all?
Family. Home.
It was all that truly mattered to her, but was she good enough for them or would they be better off without her?
She had heard nothing from her brother and sister, and though she had seen her youngest adopted sister before she went on her Agoge, she had spoken to none of her family since she had ventured into Vor'asa alone. That is, other than the very brief encounter with her sister. But they had parted ways quickly, and she had not seen her since. She frowned as she looked down at her egg and waited, praying in soft, whispered words for it to give her luck and hope for the future.
(
Behemoth
- Roka said she'd message you the egg contents.)
[newclass=.pltxt]position: relative; z-index: 200; opacity: 0; transition: all 1.5s ease; -webkit-transition: all 1.5s ease; -moz-transition: all 1.5s ease;[/newclass][newclass=.plbase:hover .pltxt]opacity: .7;[/newclass][newclass=.pltxt::-webkit-scrollbar]width: 8px;[/newclass][newclass=.pltxt::-webkit-scrollbar-thumb]background: #000000;[/newclass]