Post by Shekinah on Jan 13, 2018 12:15:41 GMT -6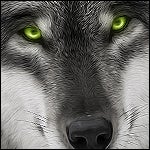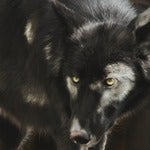 D E S C R I P T I O N
May 28th, 2015

Eden was formed.
Eden is a tribe that is influenced by the culture of the Inuits, though they include their own aspects. The idea of Eden is that all Wolves have a safe haven that they know they can be comfortable and accepted in. Eden believes in redemption, honor and family, preferring to offer a sanctuary to wolves of the world as opposed to reigning hell on earth. The Tribe welcomes wolves of all beliefs, or those that don't have any - as they want to fight discrimination in all ways that they can. Wolves of Eden can believes in the deities that are in Eden, but it is not mandatory. Belief or no belief, or different beliefs altogether - it matters not. All are welcome. All wolves are encouraged to believe in what they think is true. Eden seeks to promote the importance of bonding with those of your tribe and the importance of family. Family to Eden doesn't necessarily mean blood related. Family is simply those of the same tribe, as Eden works as one family group. Wolves of Eden help to look after each other, even if the journey to that point is a long one, the tribe looks after tribe.


The tribe is made up of 8 principles, that make Eden what they are which are Inuit societal values and Inuit Qaujimajatuqangit concepts.
Inuuqatigiitsiarnig -
respecting others, relationships and caring for people.
Tunnganarniq -
fostering good spirits by being open, welcoming and inclusive.
Pijitsirniq -
serving and providing for family/and or community.
Aajiiqatigiinniq -
decision making through discussion and consensus.
Pilimmaksarniq -
development of skills through observation, mentoring, practise and effort.
Ikajuqtigiinnig -
working together for a common cause.
Qanuqtuurniq -
being innovative and resourceful.
Avatittinnik Kamatsiarniq -
respect and care for the land, animals and the environment.
Though it is not expected for wolves of Eden to conform to all the principles, it is highly encouraged to try and embrace what Eden stands for. However, it is to be said that not everyone can or will show these principles in the same way, so it is also encouraged to be open minded to anothers approach. Shekinah looked to bring a new view upon those of Eden, and what it had been created as. Given that she, herself, was a female that had once been viewed as unfit for leadership and importance to the tribe, wanted to create a place where the genders came across as equal. No matter if one was female or male, each wolf has the chance to be whatever they want to. Each tribe member is as important as another.
Eden believes in second chances, willing to offer their home as a safe haven to those wary travelers or runaways who find themselves needing a place to heal. Make no mistake, though, Eden doesn't tolerate those who wish to harm their family or their home. Disrespect can come in many forms, though Eden tries not to judge outright based on ones disrespect. Sometimes one can be disrespectful whilst learning to be better, and other times, a wolf can show their respect in their own ways. Eden doesn't discriminate against personalities, but to be one with Eden, the wolf has to at least try and better their ways and respect what Eden stands for. Eden will first and foremost protect their family and their land, both of which is sacred to them, so should they be met with any defiance and truly malicious intent, Eden will protect what's theirs.


The Tribe tends to practise animism and shamanism, in which healers are thought to be spiritual and mediate with the spirits. Though not all healers of Eden practise Shamanism, it is believed that those that do have a special gift to talk to the essences of the world.
H I S T O R Y
Originally Eden was created by a wolf named Thanatos, with wolves named Nova, Kiara, Leilah and Ailiyah as his founding contributes. Thanatos believed in one god, and one god only - Elohim. He ran the pack heavily based on his belief and his god, and for a time, Eden was male dominated. Females were held in reputation to a dark mistress named Nukpana. She tainted the beautiful image of Females, she let evil into her heart and let her mind be blinded with sinful emotions, believed to be blinded by rage, she went and caused the devastation that has left the creation separated from it's creator. Because of this, females were not often granted a higher rank in Eden. Upon Shekinah's leadership, she has worked hard at removing the bad stigma that came with females and has actively stepped on each and every stone that she could possibly have. She had pups in her first season outside of mateship and has become a single mother, whilst also being a young Alpha who is the first of her gender to lead Eden.
For the original Eden history, before Shekinah was Chief, read
here.
---
Pack total:
Lands: Tiayr, Cryothia
Alliances:
T I E R - O N E
Nuttah:
Ogema:
Council:
Ahote:
T I E R - T W O
High Ozuye:
Otaktay:
T I E R - T H R E E
Abeque: @taini
Akando:

Zelus
Alo/Orenda:
Siri:
T I E R - F O U R
Yuma:
Ageni:
T I E R - F I V E
Unworthy:
---
C U S T O M S / / B E L I E F S
The naesta
As a general description, the tribe of Eden believe that everyone and everything has an essence, a soul, a spirit. There is no divine afterlife or hell, instead, when one dies, it is believed their their soul lives on and has the possibility to be birthed anew. Some spirits tend to linger in the plain after death, whether they have unfinished business or they simply can't accept they died. It is not often the latter, though, as wolves who practise the way of Eden tend to not be scared of the after, understanding that they will soon walk the earth properly again - simply in a different form.
The Tribe's belief that regardless of the acceptance of death, the spirit still needs a proper send off before it can successfully move onto the next step of their journey. It is believed that not performing the ritual for a deceased wolf can lead to the spirit being stuck in the middle, or even disrespecting the life they led. Disrespect can often be believed to enrage the spirits, and believed to bring negative consequences to the tribe. So the tribe sticks to their ritual for the dead, hoping to give them a peaceful send off and to ensure that the dead hold no ill-will to the living.
The ritual itself is pretty straightforward, simple but deep. The body of the deceased is brought forward to the Palekana (safe) cave that's nestled in the trees, where wolves of Eden do not go - as they know it is used solely for the dead. With their body, flowers and herbs are left. It is believed that it is better that they let the body naturally decompose in a burial chamber where it is safe for the spirit of the wolf to leave without hindrance. The flowers and herbs are decorated around the body to both help mask the scent of death, but also to pay respects to the dead in which they decorate. When the body is placed in the cave, the words, "travel safe, brother/sister" are whispered and it is expected that the leader of Eden, having crushed a flower into water, will douse their paw in the colour given by the petals and water, and swipe it down the middle of the deceased heads. This is called a "honor line", and it seals the ritual and signifies that the dead is now ready for the spirit.
This belief stems from the connection to their land and nature, it is considered a great honor to be sent off this way. It is believed that if a wolf is simply buried or cast into the ocean, this will give the spirit torment and will be difficult for them to pull away from the body. The burial chamber is respected, and the ritual even more so.
The flowers and herbs that are decorated with the body have other uses outside of masking the smell and pay respects.
The
White Poppy
is laid with the body as it also has the ability to relax the mind, allowing the spirit to relax if it is restless.
The satt
This is the custom of mateship / marriage in Eden. Relationships are considered fairly sacred within Eden, though they are not as limited as one may initially think. Eden values love immensely, and would not turn someone away for who they love. They are accepting of all sexualities and relationships - wolves of Eden do not have to be traditionally monogamous. Wolves of Eden are free to explore their relationships however they please, and should they wish to make it official by becoming mates, they are more than welcome to request the satt. (If the wolves in question want to have the satt, but not a religious one, they are more than welcome to request it.) However, it is not something that is expected of wolves. Whilst it is a beautiful ceremony to have, wolves of Eden need not feel pressured to have the satt, or even become official mates if that is not the path that they are walking. Shekinah herself had puppies out of
wedlock
and would never force other wolves to spend their lives together because they created life together. It is Eden's firm belief that the wolf should have a choice.
The satt is a ceremony that the tribe perform when two wolves or more wish to go by the tribes custom to announce that they are officially mates and forever tie themselves in the eyes of their deities. The Satt is usually held on Rarizu Overhang, so that all the wolves can be before the ocean, a tall point so that the deities can view the ceremony with ease. The wolves that are to be wed to each other are stood in the middle of the overhang, with the Pack surrounding in a semi circle. Before them will stand the Shaman, where, depending on the couples preferences, will either ask for blessings from the deities, or will simply say their own blessings for the couple. Once they have been blessed, the Yenene will wish them well and they will have been officially mated together. Usually, the pack will engage in a howl as celebration, and a hunted prey will be presented to the new mates so that they can enjoy their first meal together as mated wolves.
The Chanowk
This is for the Pallaton's that have been presented to the Chief to try and pass the test so that they can become a fully initiated Ozuye in the ranks of Eden. The Pallaton is brought forward by the High Ozuye before the Chief, where the High Ozuye will state that the wolf in question is here to prove themselves worthy of the Ozuye rank. The Pallaton is to fight their mentor, to subdue them and get them to submit - as opposed to actually trying to kill them. Winning doesn't necessarily mean that a Pallaton will become an Ozuye. They are also being judged on their strategy as opposed to simply brute strength, and if foul play has been suspected, a Pallaton instantly loses. Ozuye's aren't to rely on just their brute strength to get them by - their smarts are important.
Wounds can be had from the Chanowk, but if the fight gets too close to becoming less of a Chanowk and more of an actual fight, the audience is to step in and stop the fight. If foul play has been suspected or called, the Pallaton, even if they 'won', remains as a Pallaton. The Pallaton can remain in their current rank for as long as their mentor sees fit, or in the event that they have committed foul play, they can only try to be initiated again once the Chief thinks they are ready. A Pallaton can keep trying to pass as many times as they want, but only if they genuinely fail, and not on foul play basis. If a Pallaton has been accused of foulplay three times, they are no longer allowed to try to become an Ozuye.

Once a Pallaton has officially been called the winner of the Chanowk, they are accepted into the pack as an Ozuye by the Chief.
---