Post by Dione on May 9, 2019 17:57:03 GMT -6
V A S I L I O S - P A C K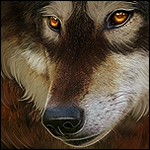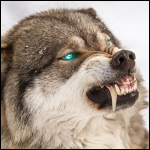 D E S C R I P T I O N
Vasilios was a pack born of a strange alliance between two constantly warring packs. Though the pack takes on some of the attributes of both packs, the structure itself is entirely it's own and holds it's own laws. It has been shaped to it's own history and own legacy, where respect and family are highly regarded. All those that call Vasilios home are creatures of their own honor, and wish for their own and pack to be prosperous and that their survival is key. Though it is whispered that the pack is ruled by a daughter of Kairos, nicknamed the Ice Queen, it is clear that the ruling Monarch is devoted completely to her Pack. Those that wish to call Vasilios home are wolves who seek both refuge and a home, a place to call their own and to protect it in any way they can.

Long live Vasilios.



H I S T O R Y
The chance meeting of young Dione and Riley happened shortly before the Valyn conquest of Acerbus. Though the two were like fire and ice, life had a different plan for them altogether. Their lives were uprooted, and they were forcibly thrust onto the Southern Isles, far away from anything they knew. Together alongside a selected few they began their Reign upon Acerbus, only it was not to be that way forever. The King had habits of disappearing, and often, the Queen was left to rule alone. It took one large shake of their foundation to make a new path for Vasilios entirely. Vorilye had gone missing, longer than he had been absent for before, though the Queen did search for the King, it was soon decided that she had to look after their members and hope that the King would return. She had been used to the absent King, though whether it was because he preferred taking a back seat to it all, it did not matter -- he had left her alone for the last time. Only this time, this one was not his fault. The King had found himself in a predicament at the bottom of a ditch, somewhere far North of their territory.

Hyperion, the Emperor of Kairos and older brother to Queen Dione, heard that his little sister and pack had been left defenseless, and picked one of his own men to guard her. Koray, a Kairos fanatic, was chosen to guard the Kairos Princess and Vasilios Queen. Though his intentions were not all what they seemed, and he had been one of the first to stumble upon the previous Valyn brute. He left him there, seeing Vorilye as nothing useful - what kind of King was he, one that left with absences constantly, and with Valyn blood in his veins? To Koray, this creature was no good for the Kairos-born Dione. So he left him there still, not speaking a word to anyone that he had found the missing King.

Days went by, until the missing King had been found and pulled out by a girl named Sansa, only nothing could be repaired. Dione was torn between truths, torn to do what was right and what was expected. Once, she had thought herself in love with him, but her heart had been heavily guarded from the start and had begun to be stripped away by the King, only for each strip he took, he hurt the unguarded parts of her. She could not have someone who was gone more than they were around, even if the last time was not his fault. They were strangers, their times together small and full of potential, only there was no time to fix the broken and damaged. Only, she had tried. They had tried, for one night in the heat of mating season, they had left all hurt and mistrust at the door as they mated, without either realising the consequences of their blinded actions.

It was the knowledge of her pregnancy that drew the Queen to her last decision. Her father, Goliath, once the Emperor of her natal pack had often left her mother, Messoria, his absences would always hurt the Matriarch of Kairos. He was absent more than he was around, and Dione had only met him but a few small times when she was younger, only for him to disappear again. Leaving pups, multiple litters at that, and Messoria behind again. Dione saw too many similarities in the situation of Messoria and Goliath in her and Vorilye, and refused to allow her pups to have the same experience as she, and to continue to hurt the same way that Messoria had. Though Dione was certain it was not what he had wanted to do, in her eyes, Vorilye had become another Goliath. The only things that surrounded him were the thoughts of absence and heart break, and she wished to not lie to herself or him any longer. Or the pups that were growing within her belly.

She wanted better for her pups, and to not grow up thinking all was well with their parents like she had, only to be torn apart with reality. From the start, she wanted them to know the truth. That they had parents that loved them and would die for them, but they would not be mates. Still, they would be family, and the Queen of Vasilios had pulled away from the King, unable to continue with the farce that they had become. The pups were theirs and would stay that way, Dione never wishing to make the pups choose between parents.

Together, Dione and Vorilye would raise the pups and though it would be a long journey, one day, perhaps, the Queen and previous King would become friends. The Queen was heartened to learn that Vorilye had no intentions of straying far from his children, (though in her heart she had reservations, knowing his habit of disappearing) choosing to be just a territory over with a Pack of his own called Rodina. Their children would have two packs to love them and guide them, two homes to call their own.

Vasilios' present perhaps isn't what was first intended, but it is how it has grown. A lone Queen now fully reigns over Vasilios, with new life within the ranks, and many possibilities to come.


The rest of the pack's history will be updated as it unveils! **Note: The way the pack history is described is as neutral as possible, though it is certain that some of it is noted to how Dione would have perceived it. Though it was the goal to remain as neutral as possible.
B A S I C S
Members: 14
Lands: Acerbus
Alliances: Kairos
Founding Member(s): Vorilye, Dione, Anarell, Calypso, Isaiah, & Neviah
R O Y A L - C O U R T
Monarchs: The Monarchs are the leaders of the pack and take the individual titles of King and Queen respectively. They are the ones who must be approached with any substantial changes prior to execution within the pack. Though there needn't be both a King and a Queen at one time, it is common for only one to be ruling within the pack. The Monarchs often hold audiences with the members of the Pack for any reasons - any problems, thoughts, etc.




Duke & Duchess: The betas of the pack. The Duke and Duchess are considered an integral part of the Court and are tasked with providing guidance to the Monarchs. Typically this pair will be an older pair of wolves than the Monarchs, and when a Monarch steps down they will traditionally move into this role unless an Heir has been named and is considered old enough to become a Monarch. In times where the Monarch is unable to do their duties, a Duke or Duchess are the ones that are placed in their stead.
Prince & Princess: The offspring of the Monarchs. These pups are regarded with the highest of respect, as they are the most likely to inherit the pack upon the retirement of the Monarchs. Only one can be called the Heir, however, and it is at the Monarchs discretion which of the Prince and Princesses will take the mantle.

T H E - N O B L E S

Lady-In-Waiting: Personally chosen by the Queen. This rank is part of the most trusted circle of the Monarchs and is considered a Council position.



Lord Commander: This is the wolf who personally leads the Kings/Queenguard. This rank is considered a Council position, and is also the military adviser to the Monarchs. The Lord Commander requires permission from the Monarchs to take a mate and have offspring, as their oaths and vows to the Royal Family are sacred.
Kings/Queenguard: Personally chosen by the reigning Monarch. They are named King's Guard or Queen's Guard, depending on whether a King or Queen is reigning at the time, and if both are reigning, they are divided titles. This rank usually makes up between 4-6 elite Knights chosen by the Monarch, they are esteemed in battle and protection, and it is usually only death that can break their vows. To be removed from the rank is only considered when one has committed treason, as they have sworn an oath to protect the Monarchs and royal family from harm at all times. Like the Lord Commander, they require the Monarchs permission to take a mate and have offspring, as their duties and oath to the Royal Family are first and foremost.


Tutor: The tutor is tasked with the care and training of the royal offspring. This rank is primarily held by a single wolf, but if the need is presented a second tutor may take rank in order to instruct the pack's offspring. The Tutor also is tasked with telling tales and history to the Royal Offspring, educating them regarding their heritage and the ways that they must hold themselves, especially if their presence is requested in Court.



Grand Maester: This is both the lead healer of the Pack and the Royal Healer. This wolf is the most knowledgeable and trusted of the healers and is personally tasked with the care of the Monarchs and the Royal Family. Though it is common for the Grand Maester to be knowledgeable in most things, and is usually fairly wise. It is not unheard of for a Monarch to request advice from the Grand Maester. The Grand Maester is incharge of training and educating the wolf they have picked to take their place. A Grand Maester is usually a wolf with more years on their age.

Sworn Knight: These are the Knights that have chosen to align themselves to only one liege, where they can, by the law, only take orders from the liege they swore themselves to. Their duty as a Sworn Knight is to protect this individual until their death, where they would lay their own life down for their liege to live. They swear an oath to protect this wolf, and only this wolf -- though should their wolf decide that they require their Sworn Knight to defend another, too, it is required of them to do so. However, their main purpose is to protect their liege. In a decision to protect their liege or someone else, they'll always choose their liege as it is them that they have sworn their life to. This rank is not too common, though it is usually composed of wolves who have been a Knight under one reigning Monarch, and when that Monarch takes a mate, they wish to serve only the first Monarch. It is usually loyalty and time spent with the Monarch that drives them to make this decision.

T H E - L A W
Knight: A Knight is a Constable who has shown exemplary service to the Monarchs and the Pack. It is a rank of honor. Knights are often influenced by a code of chivalry and honor. Where they defend the weak and the innocent, where they fight fairly and up hold the standards that the Monarchs have set. Depending on the wolf, it is varied at how closely a Knight follows this code. Knights can often feel a sense of uncertainty, as perhaps doing one law can often make adhering to another law rather difficult. They don't require permission to take a mate and have offspring, though it is common that they request a blessing from their Monarchs.

** A Knight can choose to be known as a Sworn Sword




Constable: The warriors of the pack. These wolves report directly under the Knights and are the traditional fighters for Vasilios. They are the first-line of defense for Vasilios, and can often be lead by the Lord Commander when required.

Master of Whispers: (Or Mistress of Whispers) This is a wolf who was once a Messenger. They are the Packs chief intelligence adviser and spymaster to the Monarchs, supervising the Messengers and activities and gathering information behind them - whether it is within the Pack or outside of it. The Master of Whispers can employ anyone, including their messengers, to be their spies. Spies of the Master are never named and must be undetected.



Messenger: The Messengers are trusted wolves of the Pack. They often specialise in the art of carrying things out undetected, swiftly and efficiently. The Messengers are known for keeping secrets that they're entrusted with to themselves unless stated otherwise, and they're renowned for taking this seriously. These wolves are often highly trusted by the Monarchs, though not a council position, they are still highly thought of. They swear vows to not speak of anything to anyone else, unless the Monarchs request it of them -- however they do answer to the Master of Whispers. It is common for Messengers to also become spies for the Master of Whispers. Breaking these vows guarantee punishment, sometimes as severe as death.


T H E - C O M M O N E R S
Maester: This rank operates underneath the Grand Maester. They are considered healers for the general public of Vasilios, and are relied heavily upon. They are knowledgeable about their profession, and are dedicated to keeping wolves healthy and ensure their survival. Often, Maesters can be requested to be present during labor, though usually not for the Royals unless stated otherwise. They continuously learn from the Grand Maester.




Wet Nurse: These are the wolves that take care of the non-royal offspring. They're often tasked with suckling pups of the Pack if their mothers are unable (i.e not enough milk), in times of death or busy. Alongside this, they look after the pups of the pack, ensuring their safety and keeping them from trouble. The Wet Nurse often grows close to those that she feeds.




Baron: The Barons are tasked with feeding and maintaining the pack. They are responsible for the organization and execution of pack hunts as well as being the second line of wolves responsible for patrols and maintaining the borders.




Bishop: The mediator emissary and of the pack. The bishop is tasked with the negotiation of contracts with other packs and acts as a middle ground for messages between the Monarchs and any of their allies.




Executioner: This wolf is the law of Vasilios. They are tasked with executing prisoners who have been accused of heinous crimes within the pack. The Executioner is also a rank typically taken by a commoner as opposed to someone with Royal blood - to be an Executioner is no easy task. Taking a life is not meant to be easy, though it a rank that anyone can become if they wish to. Someones a commoner will becoming an Executioner to try and work their way up the ladder.




Squire: This is the rank for a wolf over 1 year of age who wishes to train with the idea of working towards a certain rank. These wolves will work under a selected wolf of the trade, acting as their assistant and their pupil, learning the ways of the trade they are interested in. They remain as a Squire until they take the correct test to determine whether or not they proceed to their rank or remain as an Squire until they can retake the test.
T H E - V I L L A G E
Peasant: Subordinates or unranked wolves in the pack. These wolves have not yet proven themselves worthy of a rank within Vasilios and must still be tested in order to claim a rank.




Serf: The pups of the pack. These are pups that are not born of the Royal Court and are traditionally destined for ranks in the Commoner tier. Any Pup can seek to prove themselves, however, and are often encouraged to work hard. It is more common for pups of the Duke and Duchess, Lord Commander and Knights to go further than the Commoner Tier.



C O U R T - F O O L S
Jester: The omega(s) of the pack. These are wolves that have fallen out of favor with the sovereigns or the court.



Prisoner: The slaves of the pack. These are wolves that have been imprisoned by the pack and are held against their will for an indeterminate amount of time. This rank may also be used for wolves that are pending execution for crimes against the pack.